With over 40 years of residential painting experience, Broughton Painting can serve all of your painting needs to make your home shine.
Since 1971, Broughton Painting & Decorating has specialized in commercial painting and wallcovering in Maryland, Virginia, and D.C.
Meet the Broughton Painting Team
Our team is committed to your satisfaction and has the experience to provide you the highest level of painting and related services.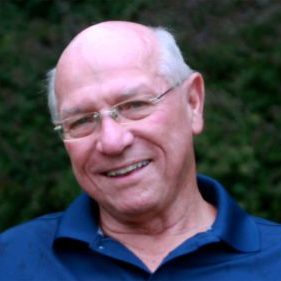 Bob Broughton
Founder and president of our 50 year old business!
Tony Broughton
Coordinates all of the Maryland-based operations. He has been with the company for over 20 years and has extensive experience in both commercial and residential painting.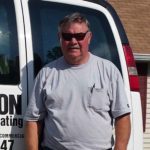 Mike
Project Manager for our Virginia-based projects.
He procures and manages all of our Virginia-based commercial and residential projects. He has been a member of Broughton Painting for 45 years! He is proficient in all paint related aspects including providing estimates, scheduling work and managing jobs.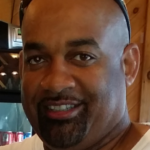 Clayton
Team Leader and Foreman for our Maryland-based projects
He has been a member of Broughton Painting for over 30 years! He is responsible for job set up and management, and is particularly skilled in molding installation, drywall installation and repairs, and spraying.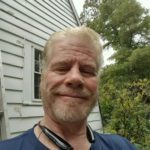 Dennis
Team Leader for our Maryland-based projects.
He has been a member of Broughton Painting for 45 years! He helps to manage new construction and residential projects, and is particularly proficient in drywall repairs and spraying.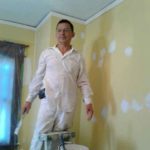 Isreal
Team Leader for our Maryland, Virginia and D.C.-based projects.
He has 30 year of experience, 20 of which are in collaboration with Broughton Painting. He is proficient at both large-scale commercial job management, as well as smaller-scale residential projects.
Lenore
Office Manager and Book Keeper
Reviews & Testimonials
Broughton Painting is amazing! Not only are they excellent at what they do, but they are also very efficient and reasonable. From calling to make the appointment, to the estimate, paint job and follow-up, we met the whole family! It was wonderful and we will certainly welcome Broughton Painting back to our home. Thank you!!!
- T.M. (Columbia, MD)
Tony provided a great, competitive quote, and was completely professional with everything. Quotes included costs for all supplies, plus patching holes and amazing clean-up, so I didn't feel nickel-and-dimed. They did an amazing job on our interior paint, and will do our exterior later this summer. Highly recommend!
- Rachel W. (Baltimore, MD)
Request a Quote or More Information
We provide the best in residential and commercial painting and decorating and look forward to service you.